While we continue to improve Rocks Beach House, we are gradually adding more features so that our guests can relax and enjoy themselves better while they are visiting the Beach House.
Recently we have begun using the services of a new cleaner and we are very happy with the level of attention to detail that she has been providing. We are excited for new beginnings for Rocks Beach House.
This week we made a few more improvements to make things easier for our guests. Firstly we replaced the side tables in both of the bunk rooms, to have a new modern look with better practicality.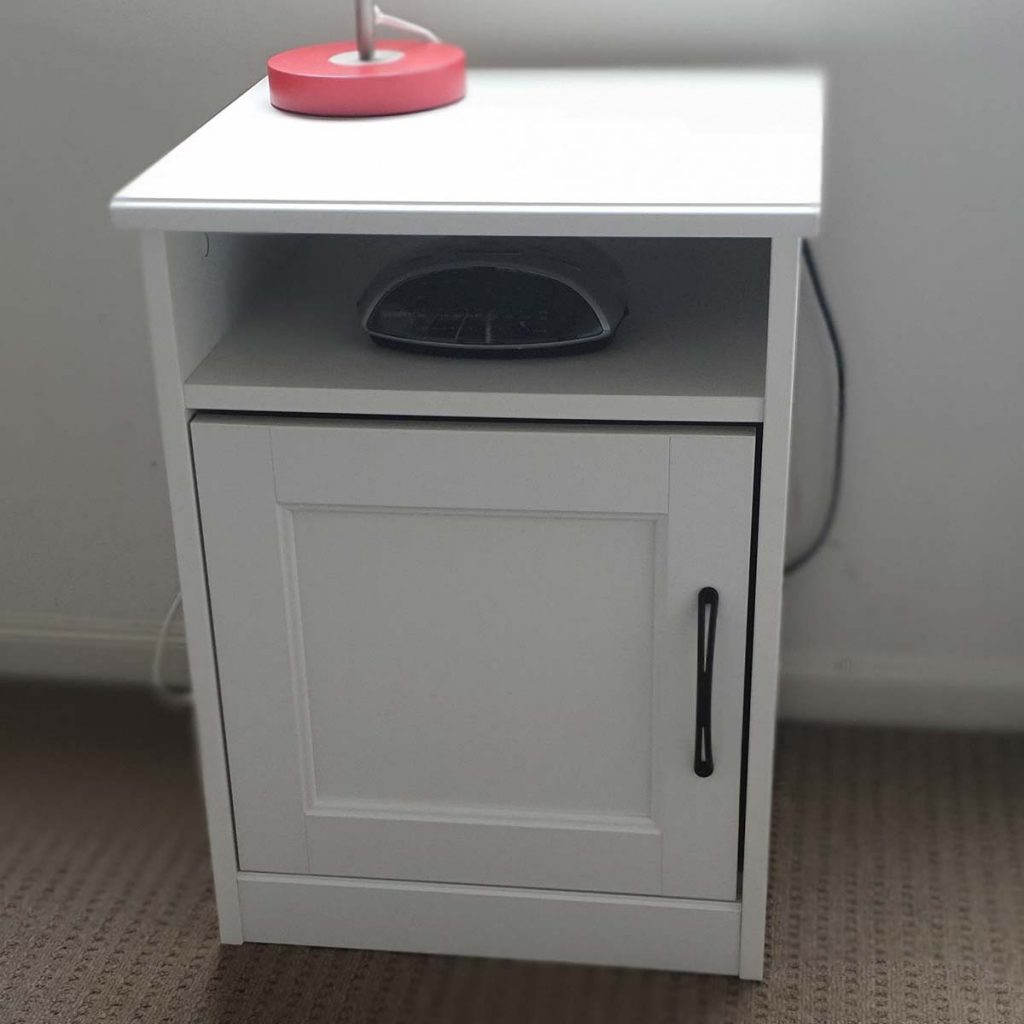 Recently one of our guests mentioned that there was not enough light around the barbecue area if you are cooking at night on the balcony. We have addressed this by adding a flexible light to the barbecue which can be used whilst cooking.
The improvement that we are the most excited about that we think our guests will love is the installation of USB powerpoints in all the bedrooms, and in the kitchen. Just bring along your cable and you will be able to charge your phones and other devices directly from the powerpoint without the need to bring wall plugs.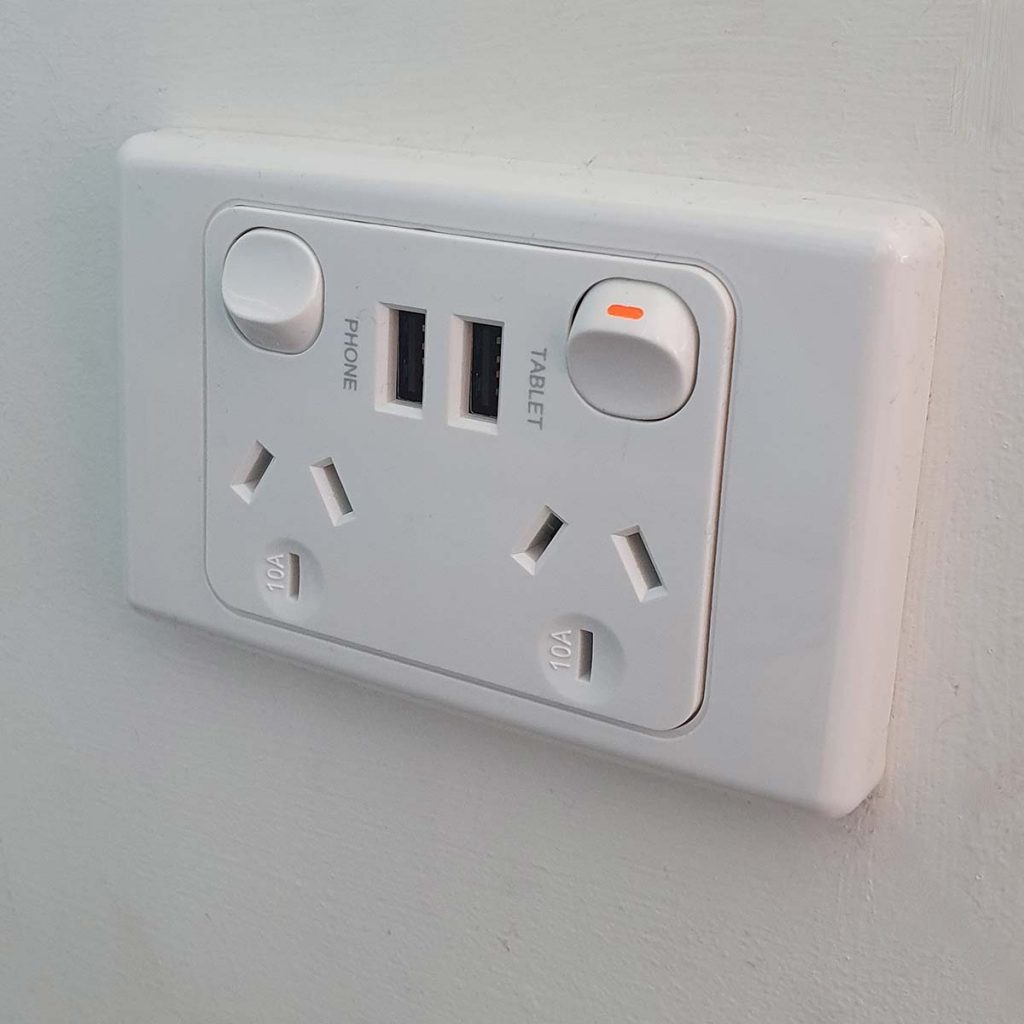 Last month we had our clothes line raised to be a bit higher. We found that when we were hanging out clothes and sheets, that it was difficult to get underneath it.
One of our lounged suites downstairs has also been reupholstered, and we are organising the other one to be refurbished too.
We are sure that our guests will love the new improvements that we have made. We will continue to keep improving the house in particular during the quiet season.