When you are staying at Rocks Beach House, or anywhere else in the area for that matter. It is a great idea to get out and explore the great places that we have around. As many other Australian's are, we are avid coffee lovers, and when we get down to stay in Hayborough we love to venture in to Port Elliot to grab a coffee from time to time. We thought we would share our experiences here so that other's can enjoy the great cafes that Port Elliot has to offer.
The Retro Vibe
Situated on the the Strand in Port Elliot, This is a very unique experience and I'd highly recommend paying The Retro Vibe a visit while you are in the area. This café is set up with a Retro inspired 70s feel to it, with records on the walls and fluorescent décor. The furniture is older styled which although this would be a negative in some cafe's or restaurants, actually helps for the look and feel. We found that the breakfasts at The Retro Vibe were delicious along with the coffees and tea's being excellent quality. There is plenty of seating both indoors and outdoors to sit back, eat, drink and have a chat. Please note they don't run their own Facebook page or website as yet (another very retro thing to do).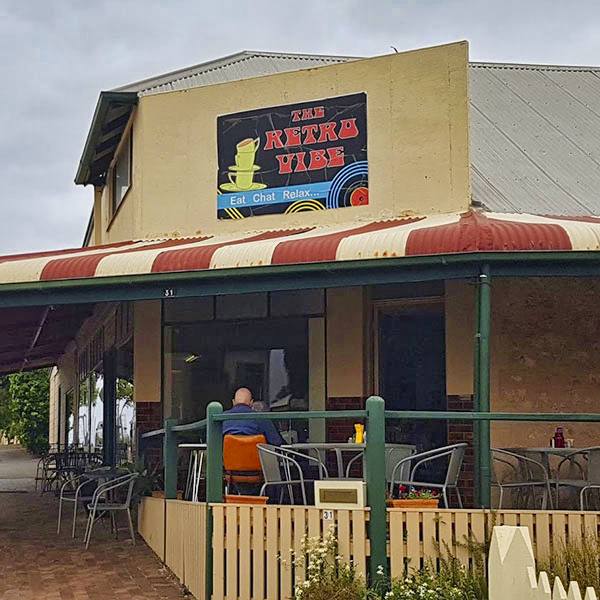 Chiton Beach Café
Although not technically in Port Elliot, the Chiton Beach Café is worth a mention. It is located very close to Rocks Beach House at the Chiton Rocks Surf Lifesaving Club and was newly renovated just a couple of years ago. It has a special place in our heart because we love to walk down and enjoy a delicious big breakfast while sipping on a coffee. There is plenty of seating available both inside and outside whilst you also get the fantastic views over Chiton Rocks Beach.
Cockles Café
Situated in the main part of Port Elliot on North Terrace near Port Elliot Bakery and the Royal Family Hotel, Cockles Cafe is a great place to drop into and have a coffee and a bite to eat.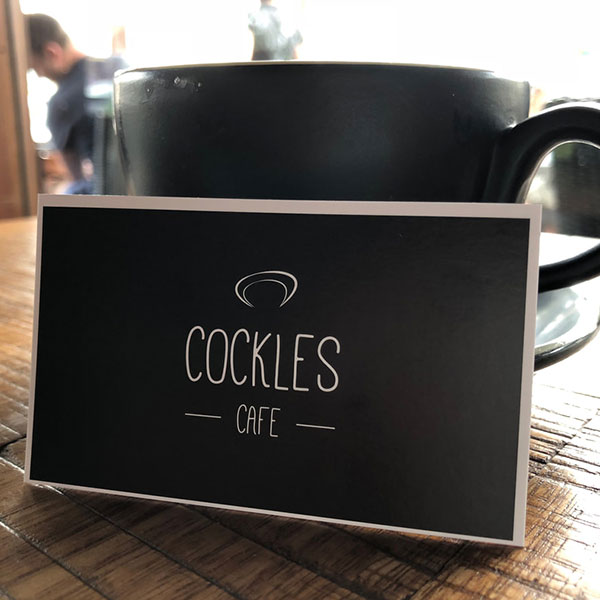 Flying Fish Restaurant & Café
The flying fish restaurant and cafe is a bit of a famous one which is located at Horseshoe Bay. I've had multiple coffee's from the Flying Fish, and haven't ever had a complaint. Great for some fish and chips for lunch while you are at Horseshoe Bay as well.
Beaches Café
Although we haven't had the chance to visit Beaches café we intend to do so very soon now that Covid-19 restrictions are being removed. It is located on Port Elliot Road so it is easily accessible and looks to be a lovely modern looking establishment. It sells vegetarian cuisine and features a lovely garden. The photos of the food that I've seen look to be quite amazing.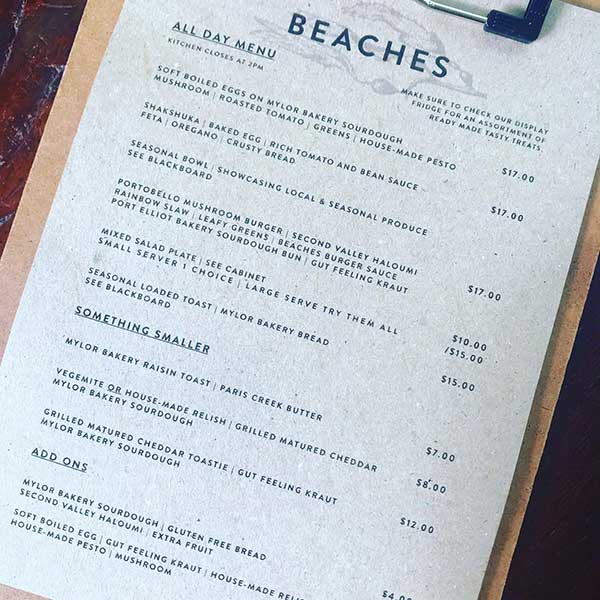 De Groot Coffee Co
We haven't had the chance to visit De Groot Coffee Co as yet, but from all accounts that I've heard they serve some excellent coffee and pastries. Will definitely try it out soon.
So as you can see there are many cafe's that are in the Port Elliot area, so when you are in the area you will certainly be able to find a great place for a coffee and a bite to eat. Just one of the many great things to do in the area.